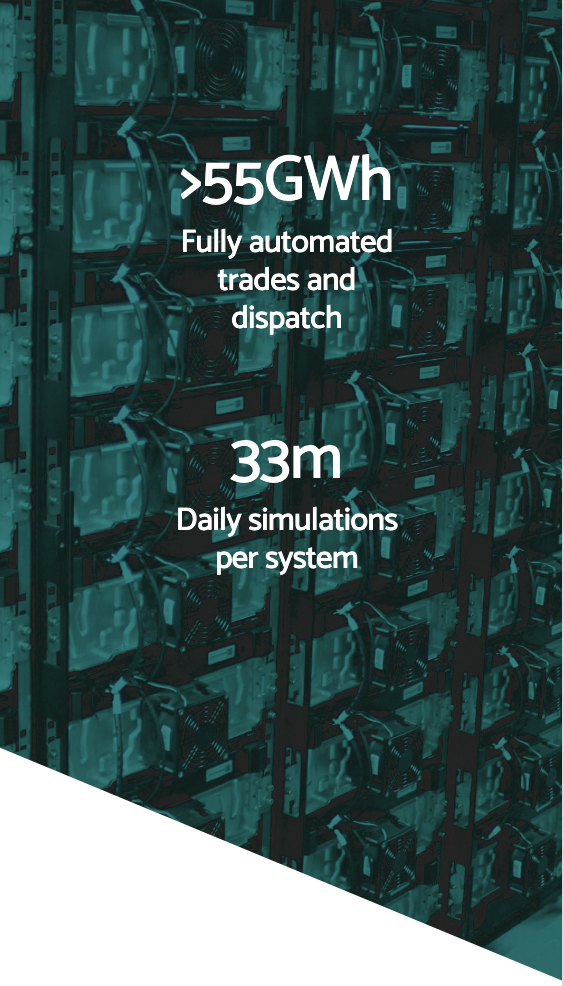 ARENKO's AI AND AUTOMATION TECHNOLOGY OPTIMISES THE PERFORMANCE OF YOUR BATTERY ASSETS

Our vision is to be the preferred software platform to unlock value for batteries worldwide.

Arenko is a world leading battery software and controls platform building a differentiated position in the multi-billion dollar battery controls and automation market. The technology is proven on some of the world's largest battery assets, and is the chosen provider of major battery owners.
Batteries are software defined assets which are only as valuable as the platform that controls them. Arenko's proprietary automation software platform unlocks the true value of energy storage assets. We offer two products:
A full optimisation and trading service
A license to our proven automation software to enhance existing trading capabilities
With over 3 years' experience operating, optimising and trading utility-scale energy storage assets, Arenko's automation technology connects and optimises both the battery's technical and commercial performance using AI, enhanced analytics and deep learning algorithms.