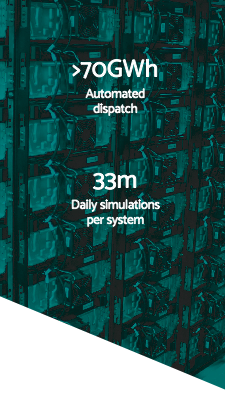 AUTOMATION TECHNOLOGY FOR BATTERIES

Our vision is to be the preferred software platform to unlock value for batteries worldwide.

Arenko is a world leading battery software and controls platform building a differentiated position in the multi-billion dollar battery controls and automation market.
Batteries are software defined assets which are only as valuable as what controls them.
Arenko's enabling software platform uses our proprietary and proven automation technology for batteries to asset owners, utilities and battery system integrators unlocking and capturing substantially higher returns and protect your battery assets.
Arenko's automation technology connects and optimises both the battery's technical and commercial performance using AI, enhanced analytics and deep learning algorithms.
7 continuous weeks of delivering Dynamic Containment to National Grid ESO
November 26, 2020
Appointment of Commercial Director
September 21, 2020
Leaders in Cleantech Podcast
September 3, 2020